We're looking for any excuse to celebrate at home these days, and with Father's day coming up this weekend, we're dreaming up some plans to make it feel a little extra special.
In addition to the holiday this weekend, this Saturday marks the official start of summer and what better way to celebrate the great fathers and father-figures in our lives than with an outdoor BBQ?!
The Menu
For real BBQ, we turn to the pros.  Here are some of our favorite local restaurants:
and for dessert, checkout some of our favorite bakeries, which are also all Black-owned and located in Los Angeles.
-Harriet's Cheesecakes Unlimited
Cocktails
Who doesn't love an old-fashioned?  Bourbon and Mezcal both pair well with the smokey flavors of BBQ.  Here is a Mezcal based recipe from NYT Cooking:
-1 1/2 ounces reposado tequila
-1/2 ounce mezcal
-1 teaspoon agave nectar
-1 dash Angostura bitters
-strip of orange peel with pith, one inch wide
1.  Combine liquid in a cocktail shaker with a generous handful of ice. Stir until well chilled. Strain into a rocks glass filled with ice.
2. Hold a lighted match over drink in one hand and orange peel in other hand, with orange side facing flame and about one inch away. Carefully and quickly squeeze orange peel until oils spark. Put out match and drop peel into cocktail.
and here is Steven's favorite Bourbon based recipe:
Image via Faith Durand/The Kitchn
The Gold Rush from Milk & Honey in New York
For the cocktail:
-2 ounces bourbon
-3/4 ounce freshly squeezed juice from one lemon
-3/4 ounce honey syrup
1. Combine all ingredients in an ice-filled shaker. shake until well chilled, about 10 seconds
2. Strain into an ice-filled double old fashioned glass
For the honey syrup:
the syrup will keep in a sealed container in the refrigerator for up to 5 days
-1 cup water
-1 cup honey
1. Combine 1 cup water with 1 cup honey in a small saucepan and heat over medium heat, stirring constantly, until honey is dissolved.
2. Cool before using.
You can also never go wrong with a cold beer.  Keep it local and discover your favorite from one of these LA breweries:
Gift Ideas
Show him how much he is appreciated with one of these finds from Black-owned businesses:
WNL ("We Need Leaders") Dodgers Dad Hat by Public School New York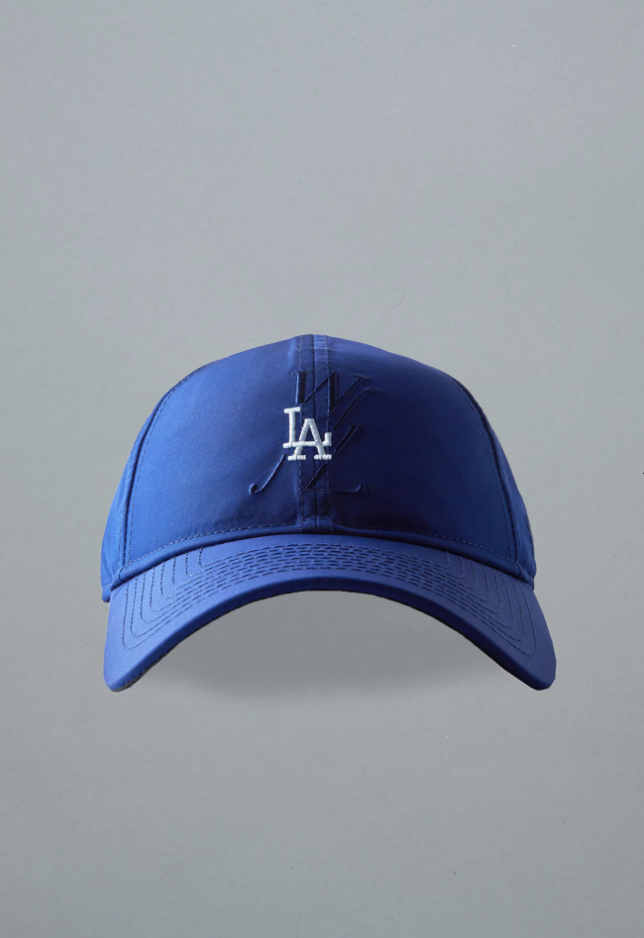 Pair it with one of our favorite aprons from Hedley & Bennett
Ivy's Rise & Grind Tea–bonus: the accompanying playlist they share on their site
Espresso from Patria Coffee
Pair it with a travel mug like this one from Yeti:
You can find more of our Father's Day gift ideas in our Amazon Shop
Enjoy and let us know how it goes! Feel free to tag us on Instagram with #celebrateathomeBGE to share. We'd love to see how you're celebrating!